JUDAISM AND THE MYSTERIES OF LIFE, DEATH, AND THE WORLD BEYOND
CONSCIOUS LIVING & DYING: GUIDELINES FROM THE BOOK OF GENESIS
As the twenty-first century unfolds entirely new perspectives are emerging for dealing with death and loss. In the spirit of Shabbat Torah study, we shall investigate deathbed narratives in the Book of Genesis, and explore the wisdom offered by our Biblical ancestors for consciously dealing with death and bereavement in our times.
JEWISH VIEWS OF THE AFTERLIFE
Does Judaism believe in the afterlife? Unequivocally, the answer is yes! Unfortunately, in the modern period we have lost touch with much of the traditional Jewish wisdom on the afterlife journey of the soul. In this presentation, we shall explore Judaism's teachings on life after death, particularly in Kabbalistic Judaism. We shall also endeavor to understand the contemporary relevance of these teachings in dealing with the human encounter with death.
AFTERLIFE AND THE RENEWAL OF JEWISH DEATH RITUALS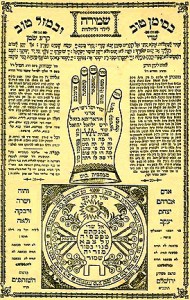 Judaism has a system of rituals and practices designed to assist the dying and bereaved and their families in times of need. We shall explore the psychological function and practical applications of Jewish rituals of death and mourning, from a spiritual perspective which takes as a given age-old Jewish teachings that human consciousness survives bodily death. By integrating Jewish ideas of life after death into contemporary life, how do we transform our rituals of burial, mourning and memorialization into "soul-guiding" practices?
JEWISH VIEWS OF REINCARNATION
An exploration of Kabbalistic teachings on reincarnation and past lives, and their relevance for our time.
TWILIGHT BETWEEN THE WORLDS:
STORIES OF GHOSTS, WANDERING SPIRITS AND REINCARNATING SOULS
An evening exploring the invisible worlds populated by ghosts, lost souls, haunting spirits, dybbukim, and heavenly angelic guides. Through the story-telling traditions of Jewish folk religion, we shall continue to investigate central ideas of the afterlife in Judaism.