Scholar-in-Residence Program Options
ANCESTRAL JOURNEYS – TRANSITIONAL MOMENTS IN THE LIVES OF THE PATRIARCHS
A three-part exploration of sacred moments of transition in the lives of Abraham, Isaac and Jacob. Through textual study of Torah and Midrash; lecture; discussion; and creative processes we shall look at stories of spiritual calling and life transition in the narratives of our Biblical ancestors, and discover how their lives can be models for our own spiritual journeying in this age of post-millennial stress and distress.
1. ABRAHAM'S CALLING
Like Abraham was called, in what ways are we called to our own unique destiny?
How do we respond to or avoid the call?
How do we find allies and resources needed to respond to our call?
2. ISAAC'S MIDLIFE TRANSITION
What really happened to Isaac when his father brought him to be sacrificed?
In what ways have traumatic moments of near-death shaped our lives?
In what ways did the Akedah signal emergence of Isaac as a spiritually developed man?
3. JACOB'S DEATHBED FINALE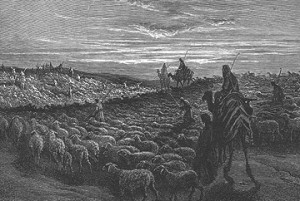 What did Jacob need to be complete with his family at the end of his life?
What legacy did Jacob leave behind for his progeny?
What do we learn from Jacob in dealing with death in our times?